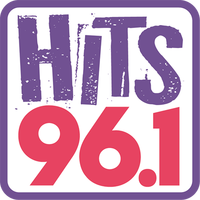 Ace & TJ in the Morning and #1 for New Music
Channel 96.1 tops the market at almost 994,000 monthly listeners. Weekday personalities include mornings with Ace & TJ, followed by Ryan Seacrest mid-days, and afternoons with Boomer. Core artists include Ed Sheeran, Meghan Trainor, Pitbull, Ariana Grande, Taylor Swift, Ellie Goulding, and Maroon 5.
Channel 96.1 reaches consumers making major purchases for the first time, establishing purchasing habits, and defining brand allegiance. The station is also uniquely capable of reaching consumers making purchases for others in their household as well as those they are making those purchases for. Channel listeners are tech savvy and fashion conscious. They set trends and are eager to share their experiences and opinions through social media giving this demographic a broad sphere of influence.
Channel 96.1 stays connected with listeners through on-air and online contesting, on-site promotions, texting and social media (Facebook/Twitter) campaigns.
Call Letters: WHQC
Format: CHRPOP
Dial Position : 96.1 FM
Brand: HITS 96.1
Target Listener: Adults 18-34