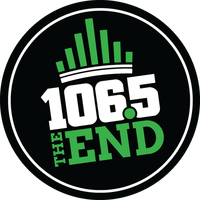 Charlotte's New Rock Alternative
Charlotte's New Alternative – home to The Woody & Wilcox Show in the morning! Over 546,000 people tune to 1065 The End each month to experience a brand that mirrors lifestyles of the Charlotte Metro Area: educated, tech savvy and engaged. Core artists include Imagine Dragons, Bleachers, The Revivalists, Fitz and the Tantrums, Pearl Jam, Stone Temple Pilots, Foo Fighters, The Black Keys, and Imagine Dragons.
The media age of a 1065 listener is 34, who are making those big first times purchases of homes and cars. The 1065 listener also enjoys attending concerts and craft beer!
1065 The End is about the music, but the station remains connected with listeners through on-air and online contesting, on-site promotions, including annual station events – 1065 Birthday Bash, End of Summer Weenie Roast, Not So Acoustic Xmas. Engage with 1065 The End listeners, and they will grow your business.
Call Letters: WEND
Format: ROCKALTERNATIVE
Dial Position : 106.5 FM
Brand: 106.5 The END
Target Listener: Men 18-34